Can't find what you are looking for?
We provide comprehensive customized molding services to provide truly customized packaging solutions.
Learn more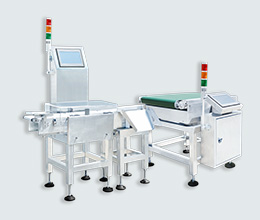 Please send your message to us
Quality Control

Syndar staff will conduct a series of tests on the products before selling any products to ensure that there are no quality problems before selling.
1. The product will be tested before being delivered to the customer to ensure safe and fast delivery:

Checkweigher: Whether the weighing function of the load cell is accurate and whether the weighing belt can operate normally.

Detector: Whether the performance is normal and whether the detection function of the instrument is normal.

Provide product comprehensive technical training guidance and practical experience operation

3. Assist in solving technical problems that may be encountered (such as: site environment, passing requirements, location settings, etc.)

4. Maintain the technical status of the equipment and meet the quality standards.

5. The shipping packaging will firmly wrap the goods in wooden boxes, which greatly reduces the risk of collision during the transportation.New users can enjoy a 10% discount on our products by presenting the introduction letter of our old customers (must be stamped with the official seal of the old customer); special products, except for preferential products
The Composition of the Checkweigher

With the promotion of automated production lines and the improvement of production processes, the development of checkweighers has become more and more rapid. We classify sorting and check weighing systems into check weighing systems, conveyor systems, auxiliary systems, etc. Below are the details.

Ten Tips for Improving Checkweigher Performance

Checkweighers are important equipment in the food weighing pharma check weigher and inspection industry. They help ensure accurate weight control, maximized efficiency, and consistent product throughput. We've outlined ten ways to help you improve your checkweigher performance.