What are the basic operations of the sealing machine?
What are the basic operations of the sealing machine?
It is a trend for modern enterprises to use automatic sealing machines instead of manual packaging. Companies familiar with the use of the sealing machine know that the use of the sealing machine can not only make the packed boxes more neat and beautiful, but also greatly reduce the labor cost to a certain extent. The automatic sealing machine produced by SYNDAR is efficient The above has been greatly improved, which has improved the efficiency of the enterprise.
However, while the sealing machine equipment brings us convenience, it also brings us some minor problems. If workers cannot solve them in time, it will affect the production of the enterprise, and the consequences are unimaginable. Therefore, when operating the sealing machine, we should understand the basic common fault knowledge.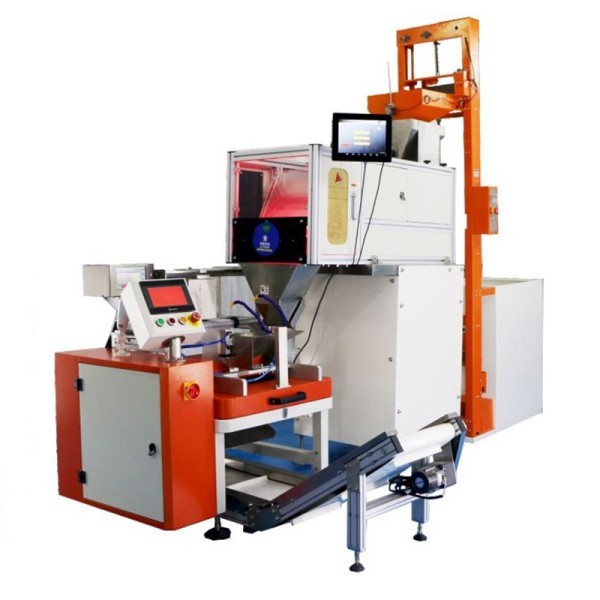 What should I do if the chain of the sealing machine becomes loose?
If the chain is not as tight as before, we can remove some chains to achieve the tightness you need. If it is too loose, it is better to replace a chain. And when we use it, we must perform effective operations in accordance with the manual method of the sealing machine, which will also avoid too much burden on the chain. Check it before working, and every component should be checked by itself, so as to ensure normal operation while working. If the sealing machine has some problems in operation, you can try to heat the drum, or use some common lubricating oil for mechanical equipment, and if necessary, you can also paint its appearance carefully.
So how to keep the automatic sealing machine lubricated is the key point that affects whether the sealing machine can operate normally. If the lubrication effect is good, its work efficiency can be improved, and it will not cause serious damage to the parts of the equipment. Wear and tear, so that the sealing machine can be used for a longer time. Of course, the sealing machine may also have some other mechanical failures. This needs to be handled according to the specific situation. If you are really not sure, you must find a SYNDAR maintenance staff.